Assalamualaikum...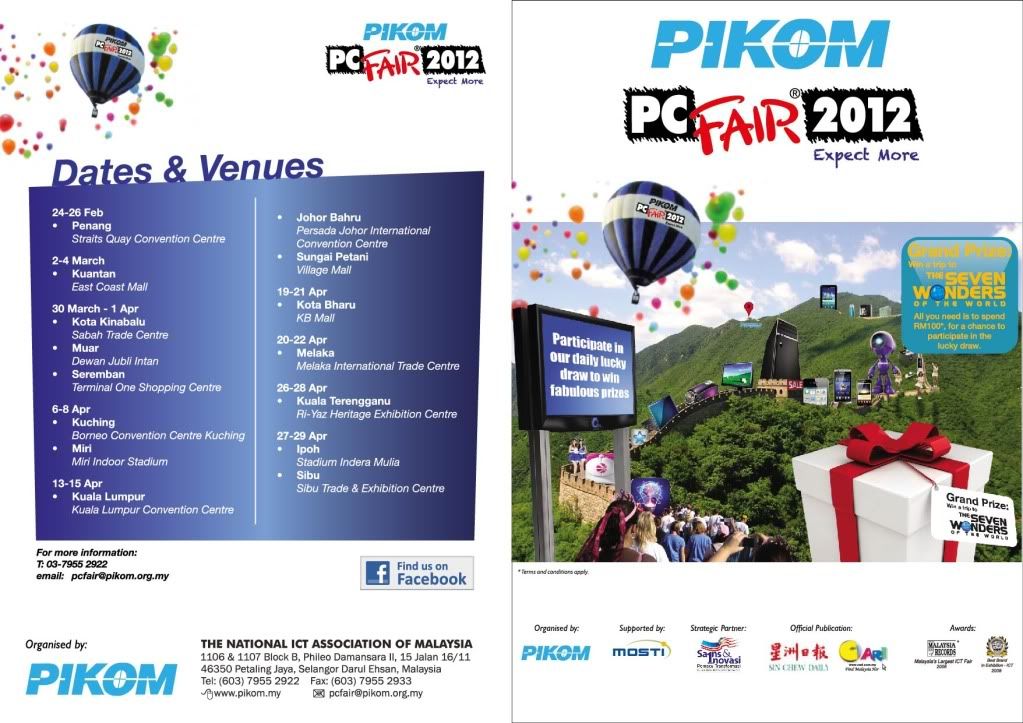 hai hai...semalamkan...aku dengan kawan aku atirah and farhana pergi pc fair dekat MITC..ghee..actually....tu 1st time aku pergi boleh???erkk...sebab....selama ni nak pape mintak abah je...so sekarang ni baru lah ade peluang nak pergi sendiri...
memula ingat nak cari cooler untuk lappy ni..dok panas je..dah macam tuan dia je panas...gyhaha!dah 2 kali tukar cooler semua tak berkesan...tgok dekat sane murah memang murah tapi mcm same je patent dia terus tak jadi beli..aigooo...
and then aku col norhakim..saje nak brag yang aku pergi pc fair..wakaka!kejam punye aweks..ghee..tapi...xpasal2 kne belikan si norhakim tuh pendrive...saya pun xde pendrive tau norhakim..malas nk beli sbb nanti HILANG je..mencik! selamat murah pendiri tuh..8G= RM17 je woi!!gyhaha!best2!
jimat duit aku..wakaka!ouh2...atirah beli cooler jugak..dia beli tapi saya ni tak...farhana lagi terbaik...beli camera u'olls.... LUMIX ok...murah je dia dapat...RM330...ok lah kot..walaupun dalam hati lagi tertarik dengan CANON tapi..dah dia punye duit kita ikutkan je lah..ghee...
ohh..sori korang..xde gambar...tak terfikir pulak nk tangkap gambar..sori...curi dari pak cik google boleh?macehhhhhh!!!